What's Trending: The Finishing Coat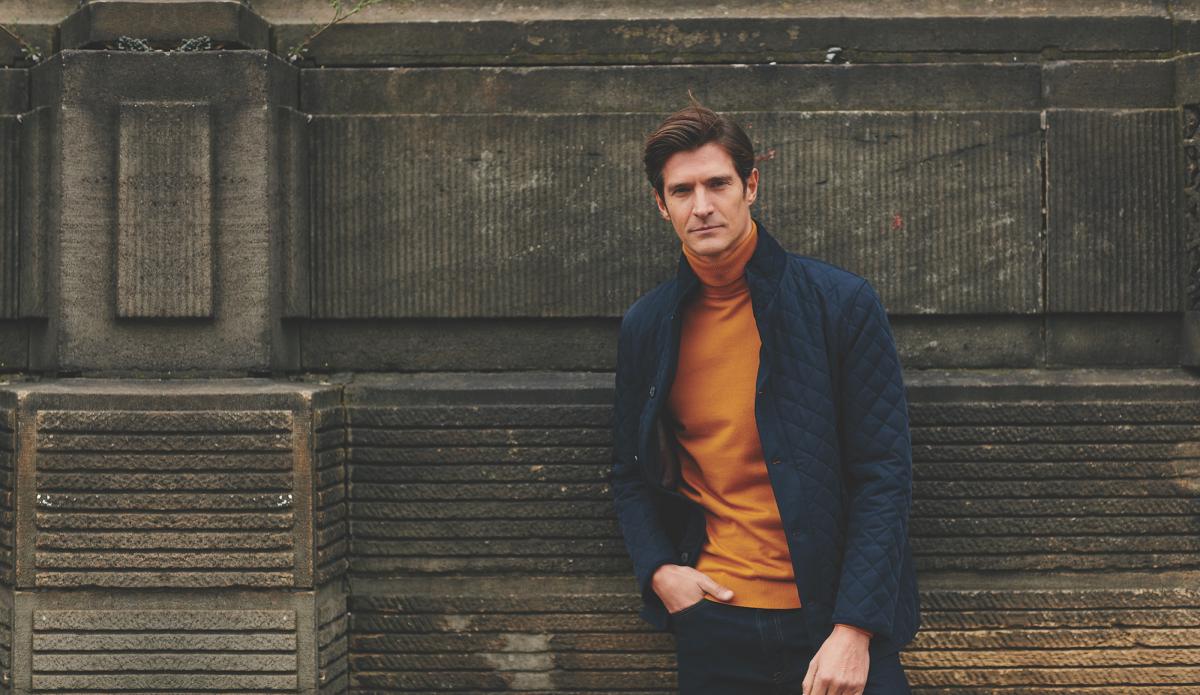 As we start to embrace the colder months, investing in a winter coat is a must. And while there are certainly a number of classic styles that come around time and time again, today we wanted to share the outerwear trends that are worthy of consideration.
When we think of a finishing coat, it really can be the pièce de resistance – the item that ties the whole look together, as well as creating the best first impression. But because of that, your chosen outerwear also has the pressure of making or breaking an outfit. Which is why we wanted to take away the stress of deciding what to invest your hard-earned money on and showcase some of our favourite styles of the season. Starting with…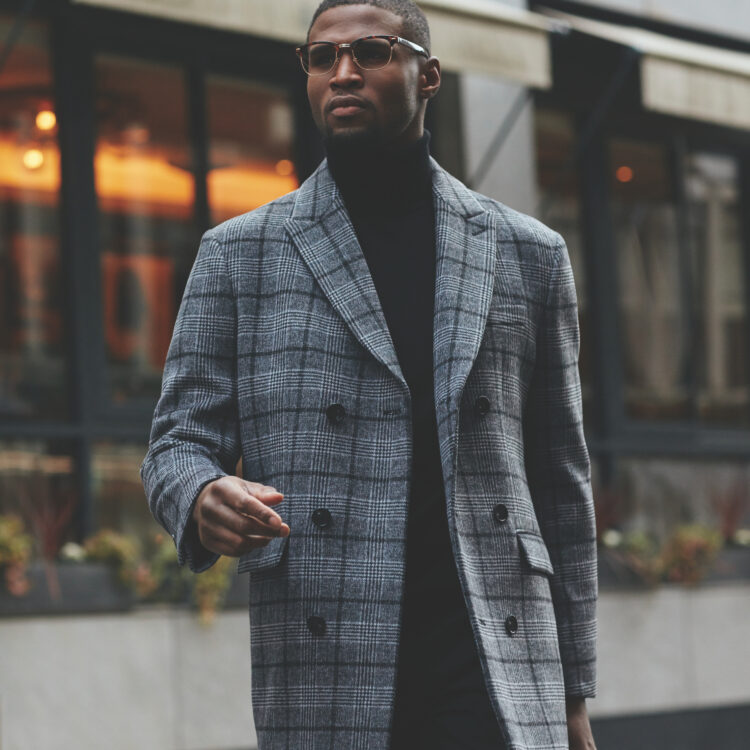 The Double-Breasted Overcoat
A wardrobe staple, the double-breasted overcoat is bringing out the big guns this season in a series of bolder prints and fabrics. If we take a look back in history, it's clear to see how the DB overcoat has become such an iconic silhouette, from its use in the British navy right through to being worn by screen legends such as James Dean and Mr Bond himself, Daniel Craig. The beauty of this style, however, is it's alignment to both a formal and more casual wardrobe – although with statement prints like you can see here on our black and grey check Porter double breasted overcoat, we suggest keeping the rest of the outfit pared back and tonal. Just look at how chic a simple black rollneck can look while you let the coat take centre stage.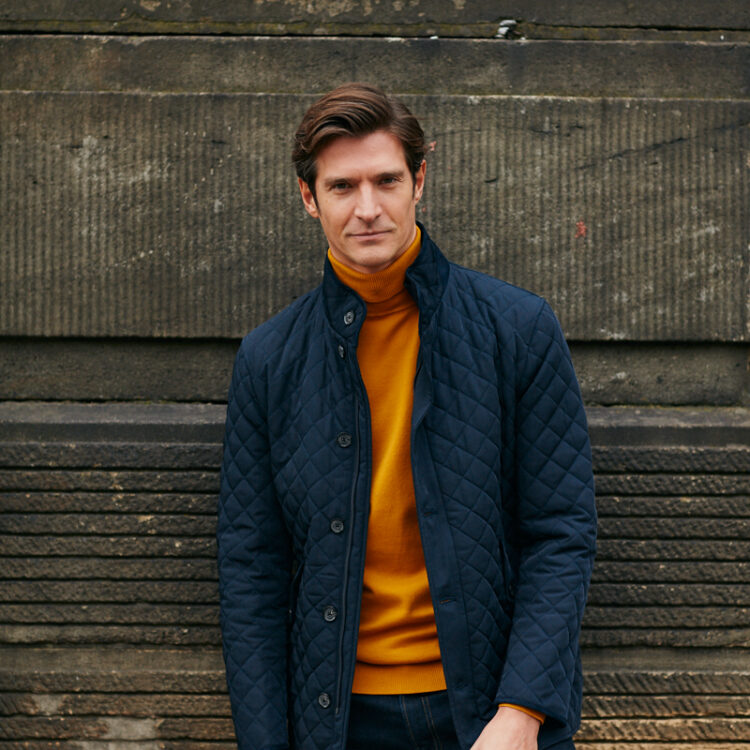 Regardless of whether you're a country bumkin or a city dweller, the quilted coat is silhouette that doesn't seem to fade in popularity. The perfect autumnal transition piece, this lightweight yet weatherproof coat doesn't try to be the outfit centrepiece, rather the trusted throw over you can rely on. The ideal piece for layering, our Pembridge navy quilted coat has a knitted inner for warmth without feeling too restrictive in movement. Pair with jeans, a Breton striped knit or casual button-down shirt and brown suede Chelsea boots for a classic weekend look.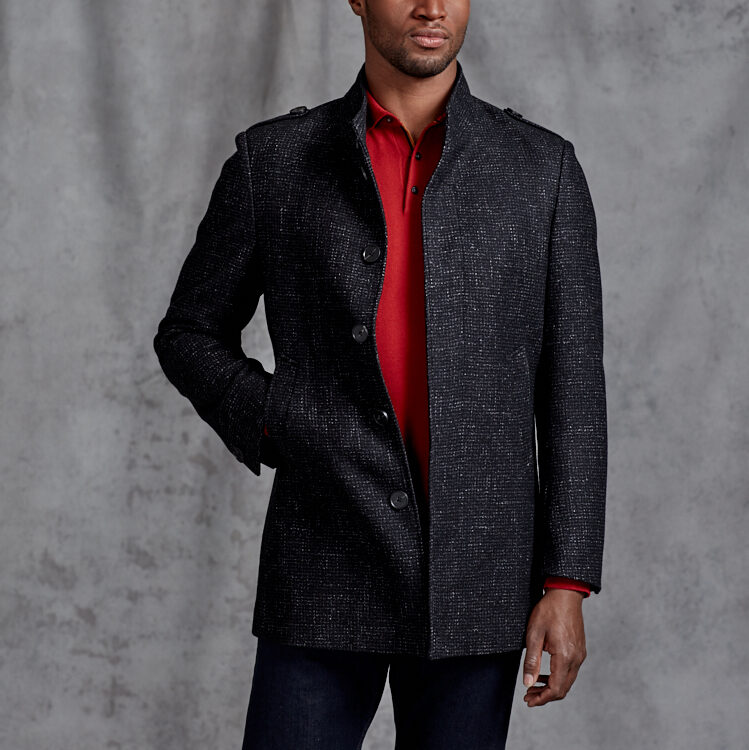 The Military Inspired Coat
Now, it's not unusual for menswear to draw its inspiration from the military – just take a look at the aviator jacket, the combat trouser (OK, let's not spend too long focusing on that) or the trench coat. This season, outerwear gets a more subtle injection of military influence, specifically with button detailing and shoulder epaulettes – as seen on our Newington fleck effect textured coat in black and silver. This style can certainly be layered over tailoring, although you can't go far wrong with selvedge denim and a white crew neck t-shirt for a casual approach.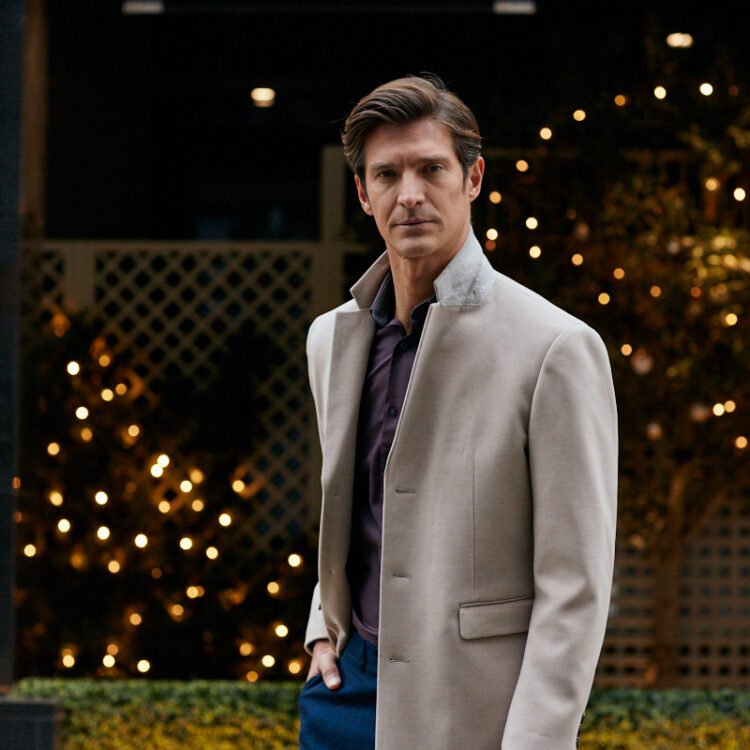 The Oatmeal Coat
Although not the most practical of colours – perhaps stay clear of red wine – the single-breasted overcoat in oatmeal is one of this season's predicted big hitters. Luxe textures are key for AW20 and our soft-to-the-touch cloth on the Fairlop overcoat doesn't disappoint. An update to the iconic camel coat, think of oatmeal as the older, more sophisticated sister – and while it's always tempting to play it safe with navy or black when it comes to fashion, it's fair to say life needs a boost of colour right now. A shade that works with both cool and warmer tones, investing in an oatmeal overcoat is a must this winter.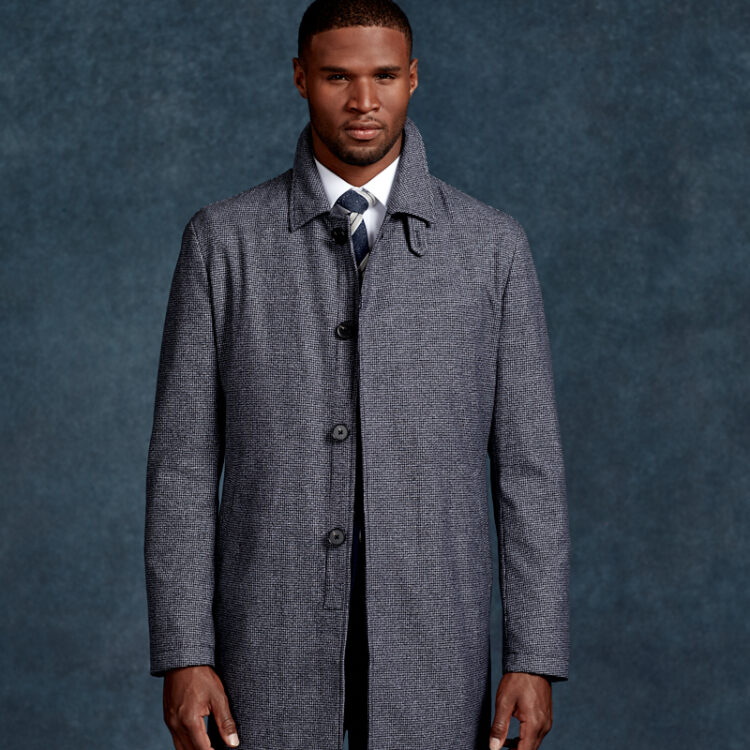 The Puppytooth Overcoat
With a distinctive nod to the 70s, puppytooth is the micro check you didn't know your wardrobe needed until now. If the boldness of our Porter overcoat is a little too much of a statement, it might be worth considering a more muted option like the charcoal puppytooth Kelston, in a cotton blend fabric. A single-breasted silhouette with four button fastening, the Kelston features slanted jetted pockets, collar tab and paisley lining for a subtle hint at pattern clashing when the wind takes hold.
So, tell us, which style of outerwear will you be investing in this season?