What to consider when bagging a blazer this season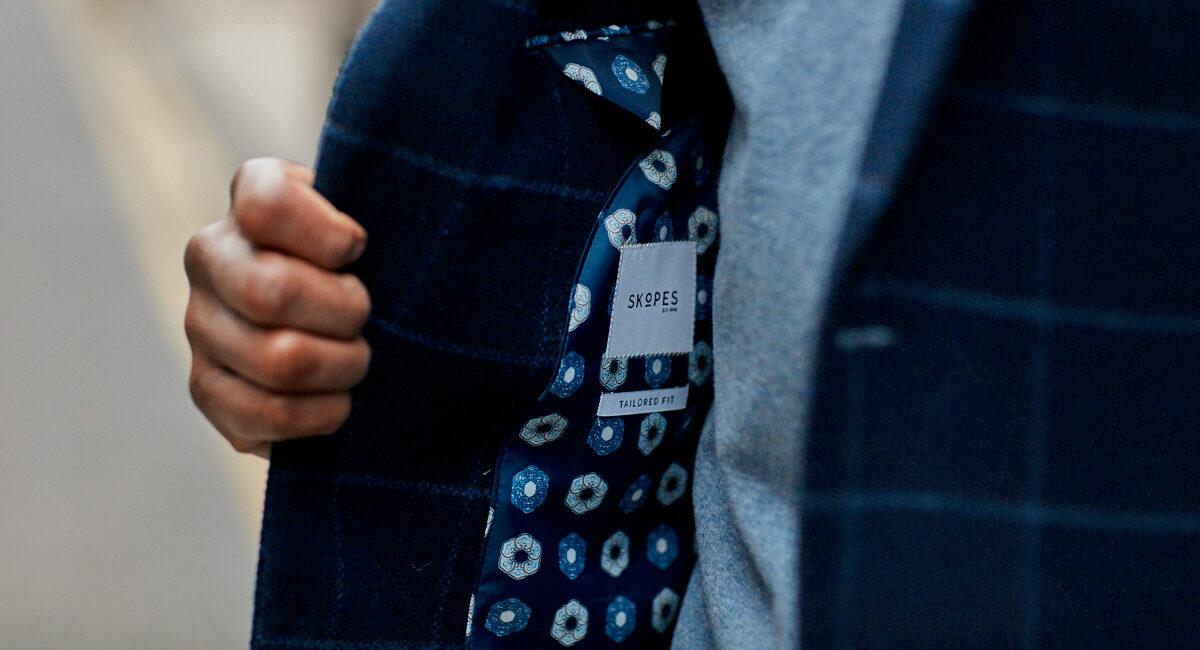 While we spoke in length about which style of outerwear is in vogue this season in our last post, with British weather being as unpredictable as it's renowned for, there's always space for a lightweight throw-on to smarten up any outfit. Which is where the blazer steps into the spotlight.
Here at Skopes, we pride ourselves on our tailoring, creating both classic and statement designs that fit seamlessly into your current wardrobe and turn an outfit from bland to blimey. The blazer sits firmly in that category.
Today we are sharing our guide to buying a blazer this autumn and what trends to look out for when considering this purchase. Starting with…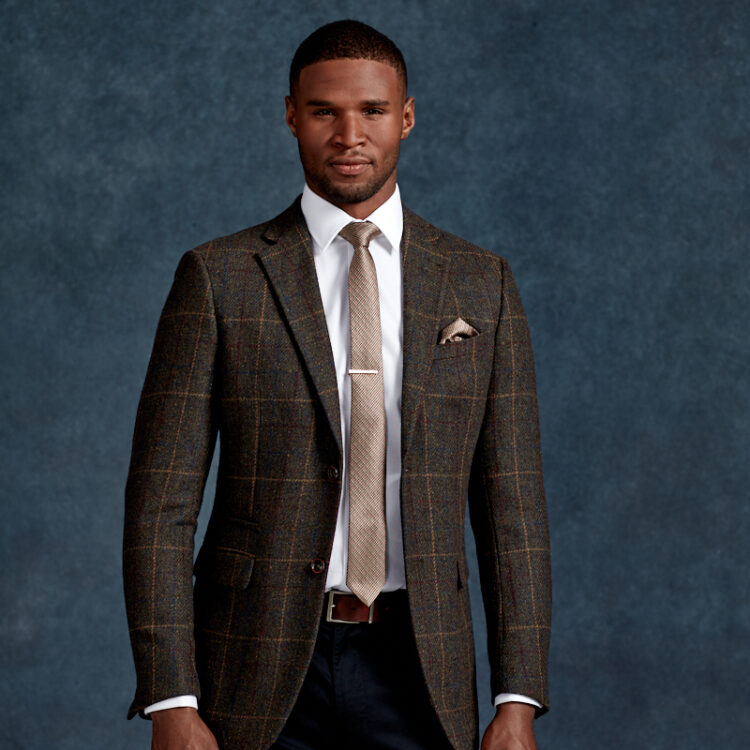 An Autumnal Colour Palette
Shades such as brown, deep greens and rust are hardly ground-breaking when it comes to autumnal trends, but there's a reason why these colours prove to be so popular. In a visual sense, warm tones like these work with a wide variety of skin tones, while softening your work wardrobe as you step away from harsher tones of black and navy. Our Ellis jacket, for example, proves an autumnal shade such as wine can be just as stylish when worn in the boardroom as it is on an evening. Meanwhile, as you can see from our Hanagan blazer (pictured), which is produced in a green check wool, this is a smarter alternative to team with workwear this season. The single breasted two-button tailored fit features a welt ticket pocket, paisley print lining and twin side vents. A style tip is to draw out the accent colours featured in the check design by using accessories in a similar shade, as we have done here with our sand tie and matching pocket square. The key is to let the jacket become the focal point of the outfit.
The Casual Route
The blazer has taken a much more casual approach in design as of late, which is why it's been hailed as the must-have piece in any man's weekend wardrobe. Although unstructured blazers are great for creating that relaxed yet refined look, there's something to be said for the versatility of a tailored piece such as our Randers jacket in a brown check wool blend or our Crowley wool blend jacket (pictured) in a two-button tailored fit. As you can see, our in-house stylists have teamed this olive and lilac overcheck design with dark indigo denim, a lightweight cotton grandad shirt and contrasting waistcoat. The open collar on the shirt and the relaxed fit of the denim stop this look from feeling restrictive, while the contrasting waistcoat – one of this season's biggest trends – keeps you in with the fashion pack.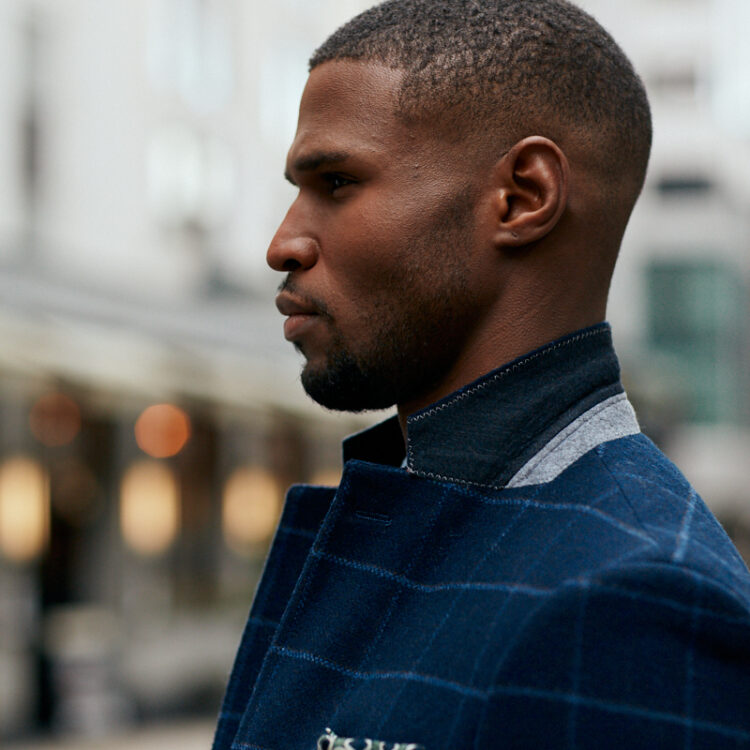 The Finer Details
When it comes to timeless pieces in a man's wardrobe, the navy blazer has to sit firmly at the top of the list. And while the basis of the design remains the same, each season we welcome updates and interest in the finer details such as fabrics, linings, buttons and silhouette. With one of our best-sellers, the Warwick (pictured), interest comes from its wool blend blue overcheck fabric, contrasting perfectly with a floral print lining. Linings can often be a hidden gem when it comes to making a subtle statement, as you can see with styles such as the Chadwick, with pops of colour and print shown with a flick of the button – the perfect way for the more classic gent to give a hint of his sartorial personality. Other finer design moments to consider, again seen here on the Warwick, are contrast stitching and under collar detail.
The blazer, regardless of season or trend, is a year-round sartorial staple, and whether you want to make a statement or keep it low key, we have every base covered. Are you looking to inject anything new into your blazer collection this season?