The 5 Fashion Rules to consider for a stylish Prom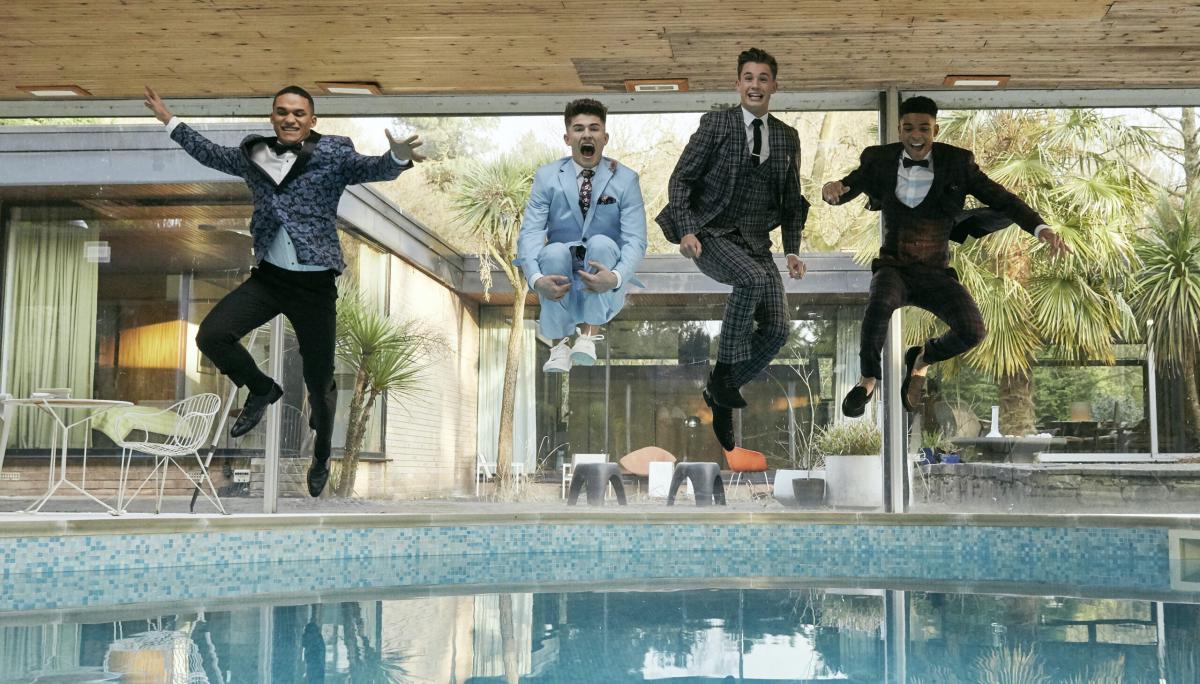 Regardless of whether this year brings Prom, or the event is rescheduled until next year, for many young men this milestone moment is often the first time you will wear a suit. There will be photographs galore, people to impress and the perfect occasion to go out in style. Here at Skopes we understand just how important that first suit really is, which is why our collection doesn't just stop at Dad's wardrobe. With that said, we wanted to share 5 fashion "rules" of Prom – actually forget that, let's call them sartorial guidelines instead. If there's ever a night for the rules to be broken, it's Prom…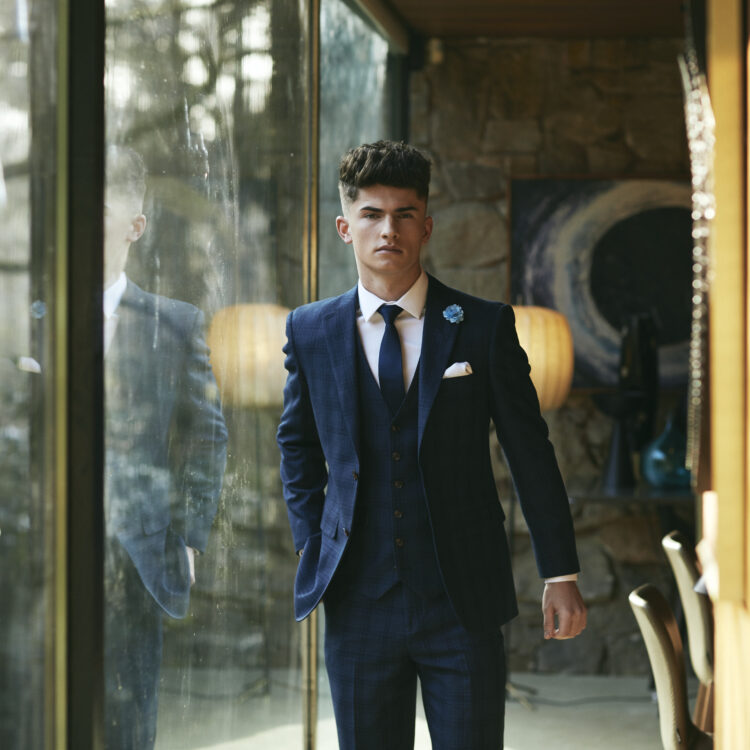 Well Fitting Suit
One of the most important elements to a great Prom suit is having something which fits the body well – and by fits well, we're not saying necessarily fits snug. The beauty of the suit in 2020 is there are a whole range of tailoring styles to suit, meaning you're must less likely to look like an eight-year-old in his Dad's boxy blazer. One of the most flattering shapes is the slim-fit, which can elongate the legs and create a slimmer silhouette overall and although it's certainly not the most ground-breaking in terms of trends, the slim-fit is a timeless cut that will make its way out of the wardrobe event after event. For a slim-fit, consider a style such as the Minworth, which features tapered trousers and waistcoat in a modern blue check fabric, or for more of a statement piece, the Kiefer with camouflage lining and double breasted waistcoat makes a great alternative.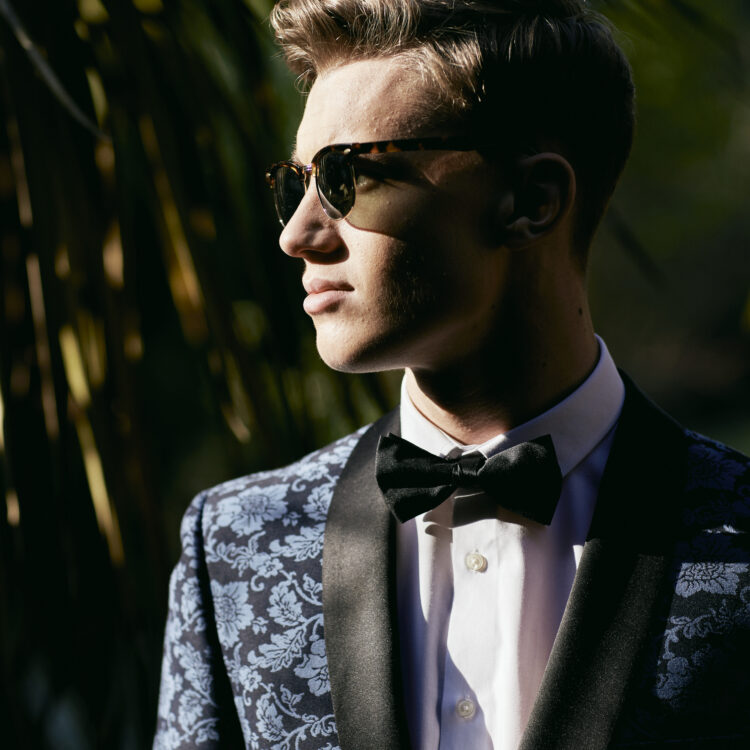 Accessorising
Although Prom often conjures up thoughts of matching your tie to your dates dress, accessorising your suit in 2020 doesn't need to be as predictable. Clever accessories can take your look from one to 100 real quick. Once you have the fit of the suit tied down, the second stage is the shirt. The shirt must compliment the suit in both silhouette and colour. A crisp white shirt is a wardrobe must, providing a base for pops of colour and print to come through in pocket squares and ties. Where do you start in your search for a tie? With an immense amount of choice, from colours, fabrics, prints and finishes, it can feel overwhelming. For grey suits, go with tonal shades such as brown and burgundy to stop the harsh contrast you might get from a black tie. If, however, your suit has a contrasting thread running through its check, then pull this out in your choice of tie. Navy suits, as you'd expect, can carry a plethora of colours, but shades of plum and aubergine are timeless in their sartorial success. Finally, when your dress suit calls for something simple and classic, a velvet bow tie will take some beating.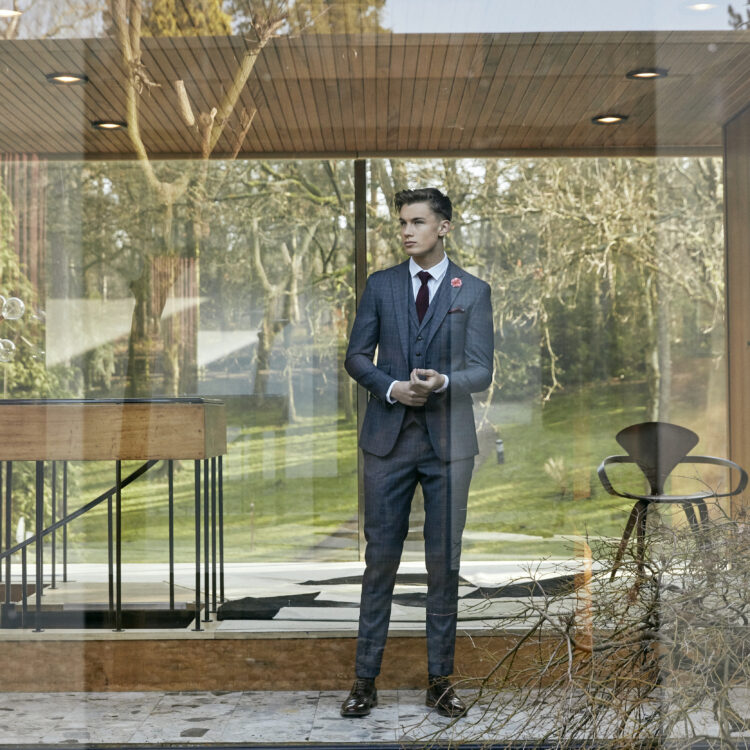 Shoes
There are three types of shoes in our opinion to consider wearing to Prom; the monk strap, the dress Oxford or the Derby. All three offer different levels of smartness, and while a black patent Oxford for example, looks effortless with a tuxedo, investing in brown or burgundy Derby's means your shoe choice can take you from Prom to the races to weddings and beyond. In terms of colour, suits in the blue end of the colour palette work incredibly well with brown leather and suede, although as you can see from our Witton suit, wine and mulberry shades work just as well across shoes and accessories. Grey suits, meanwhile, should be paired with oxblood, dark brown, tan, black and even lighter shades such as dusky pink suede in the warmer months. Finally, black suits welcome a simple black monk strap or dress shoe, but if you're looking to inject colour, look for soles with a little interest.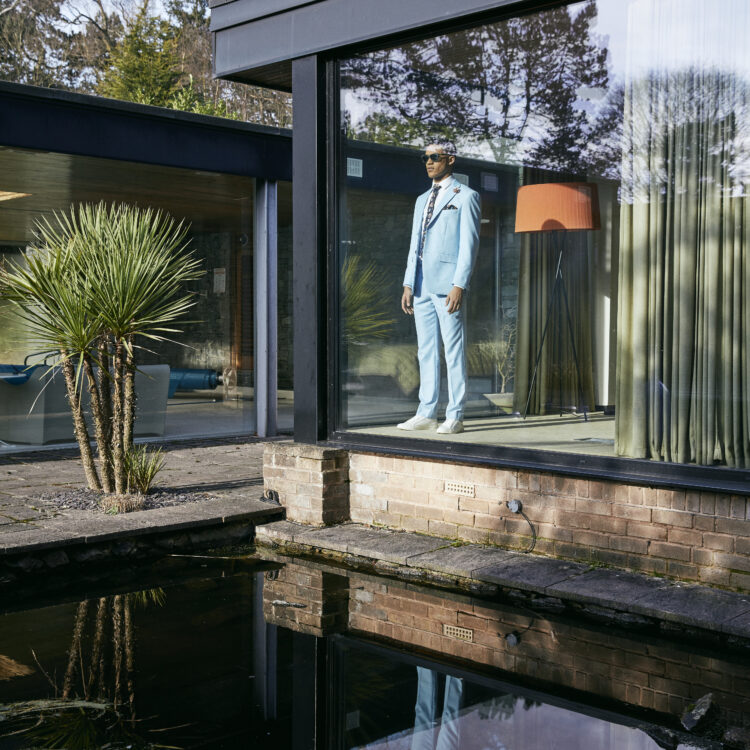 Timeless or Trendy?
While investing in a suit which is timeless and will see you through the years is a sensible option, Prom is also the perfect opportunity to leave a lasting impression. And with the right suit, that can be done easily. Especially a coloured suit. If you're looking for a contemporary style which is ready to make a splash, why not consider our Sultano suit in sky blue? It has a youthful feel to it, with a slim cut single breasted blazer with two button fastening, tapered trousers and double breasted waistcoat, this is for the man who loves to make an entrance. If allowed, consider teaming this suit with smart white trainers to keep the vibe relaxed.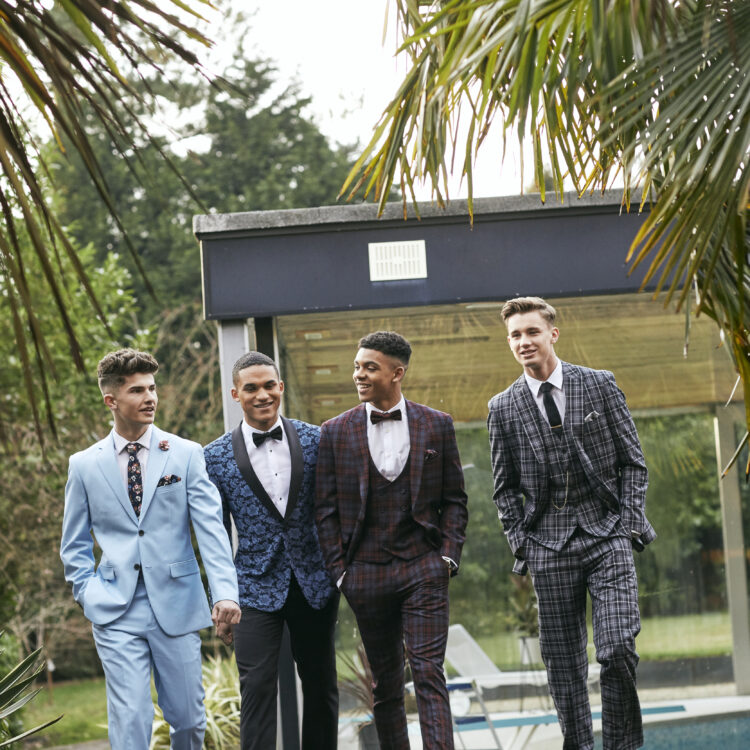 Be Comfortable
Finally, the biggest rule to remember through all of this is to feel comfortable in what you're wearing. From the suit fit, to the colour palette you've chosen, to the shoes you've gone with, confidence is paramount and if you feel like the suit is wearing you, rather you wearing the suit, it might be worth considering a change of direction. However, do you look in the mirror and feel dapper, shoulder back, ready to say goodbye to those school years? Then you're ready to go…