Four Outfit Ideas For A Stylishly Sharp Festive Season!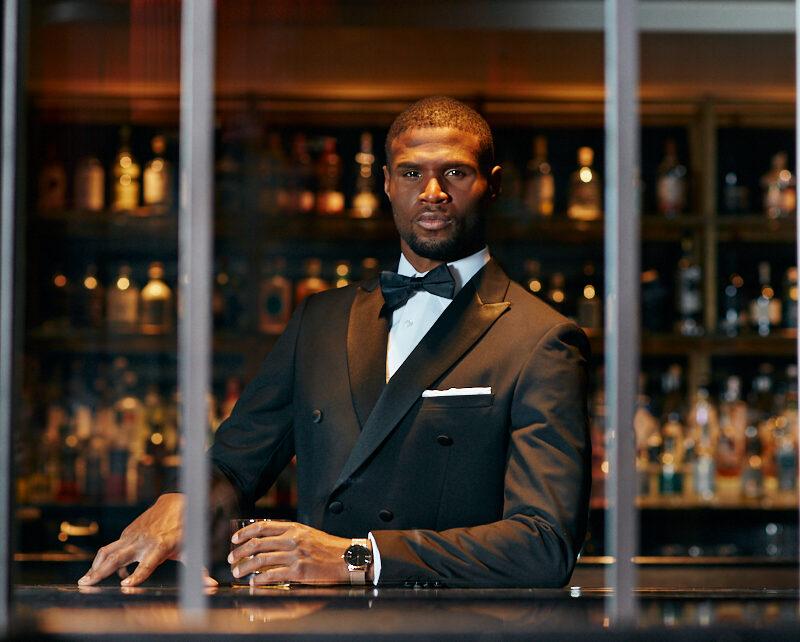 At the time of penning this piece, no-one is really sure where their Christmas or New Year's celebrations will take place this year. Yet two things are for sure; Santa Claus will still be out delivering gifts into the wee small hours of the 25th, and Auld Lang Syne will still be belted out when the clock strike's 12 on the 31st, and for these occasions, we think it's never been more worth dressing up for.
While it would be very easy to slip down the route of forgetting 2020 ever happened and forgoing the festive season, it's fair to say we've spent half of the year sitting at home in our comfies. Christmas & New Year, however, is the perfect time to step up your game and bring out the big guns. And by big guns, we meet super sharp tailoring and crisp shirting.
Now, if you're looking for sartorial advice on what pyjamas to wear with which slippers on Christmas morning, you've come to the wrong place. In this post, we're sharing four ways to make an impact on the 25th & 31st December, with a cocktail in one hand, sanitiser in the other.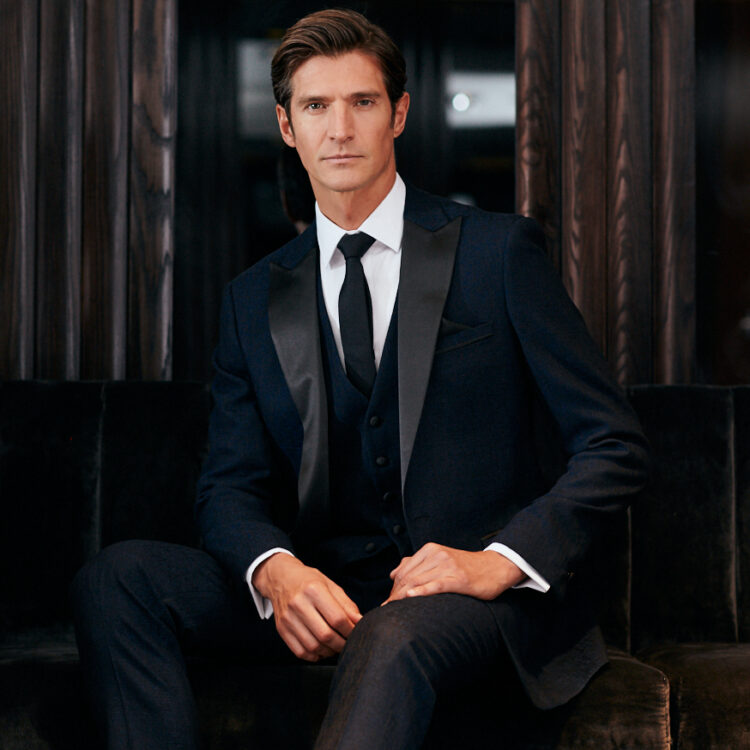 The Dress Suit
Although we're partial to the timeless qualities of a black dinner suit (more on that below), we wanted to kick off this Festive dinner dressing post with our Elbridge navy dress suit. Navy and black teamed together was traditionally seen as a fashion faux pas but as you can see here, rules are to be broken as black satin peak lapels sit perfectly on this chenille weave blazer. Team with a crisp white shirt, black satin tie and matching Elbridge waistcoat for when the jacket comes off later and the dancing to Slade or the bagpipes kicks off!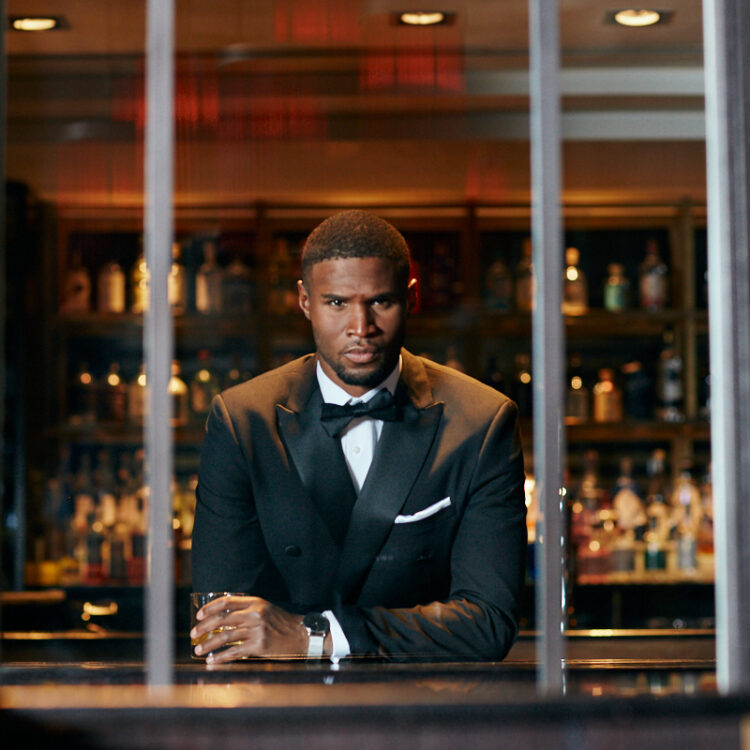 The Dinner Suit
Ah, the classic black dinner suit. Is there anything that can make a man feel more like James Bond than a perfectly tailored dinner suit (asides from perhaps an Aston Martin DB Mark III)? Alongside your martini, shaken not stirred of course, the Double-Breasted Sinatra will see you through the festive period and beyond. After all, a Skopes suit isn't just for Christmas, it's for life.
The Statement Tuxedo
If you're looking to add a little extra sparkle and shimmer to your festive celebrations this year, why not consider a statement tux, such as our Silver Guetta design? Available with matching waistcoat (and trousers too if preferred), the silver jacquard fabric is the perfect alternative to a black blazer. Team with black accessories such as a silk pocket square and velvet bow tie to pull out the contrast of the black shawl collar. For a Yuletide surprise, flip back the jacket to reveal a pop of bold floral print lining.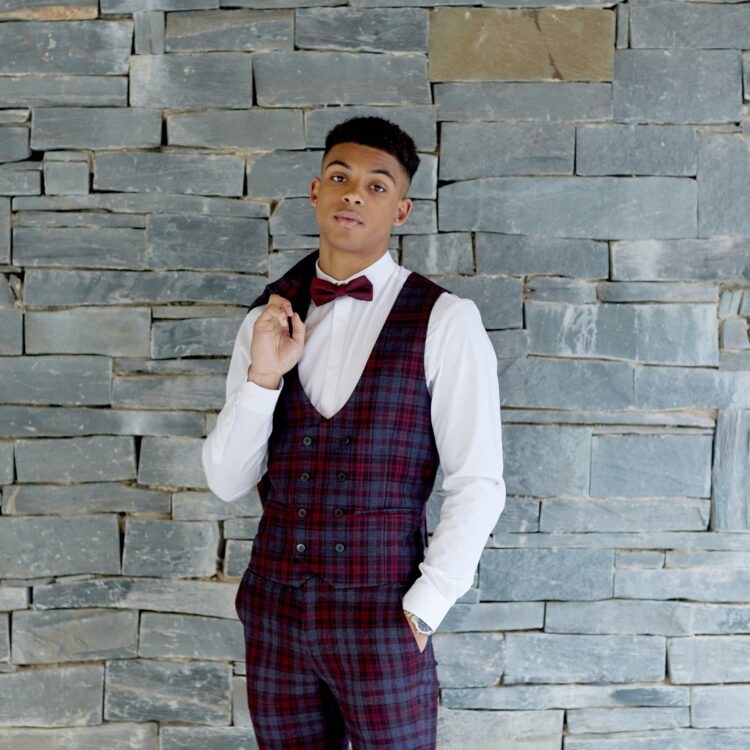 The Printed Three-Piece
There's nothing ground-breaking about tartan at Christmas or Hogmanay, right? OK, but how about a full three-piece tartan suit to wear to really make a statement? Now we've got your attention. Our red & black tartan Garfield suit with double breasted waistcoat and matching trousers creates maximum impact when teamed with a white slim fit shirt and bow tie.
Our advice? It's always better to be over dressed than under, and whether you're celebrating with friends, or families, dressing the part never felt as needed as it does right now. Which is your favourite look?