How To Navigate Your Working From Home Wardrobe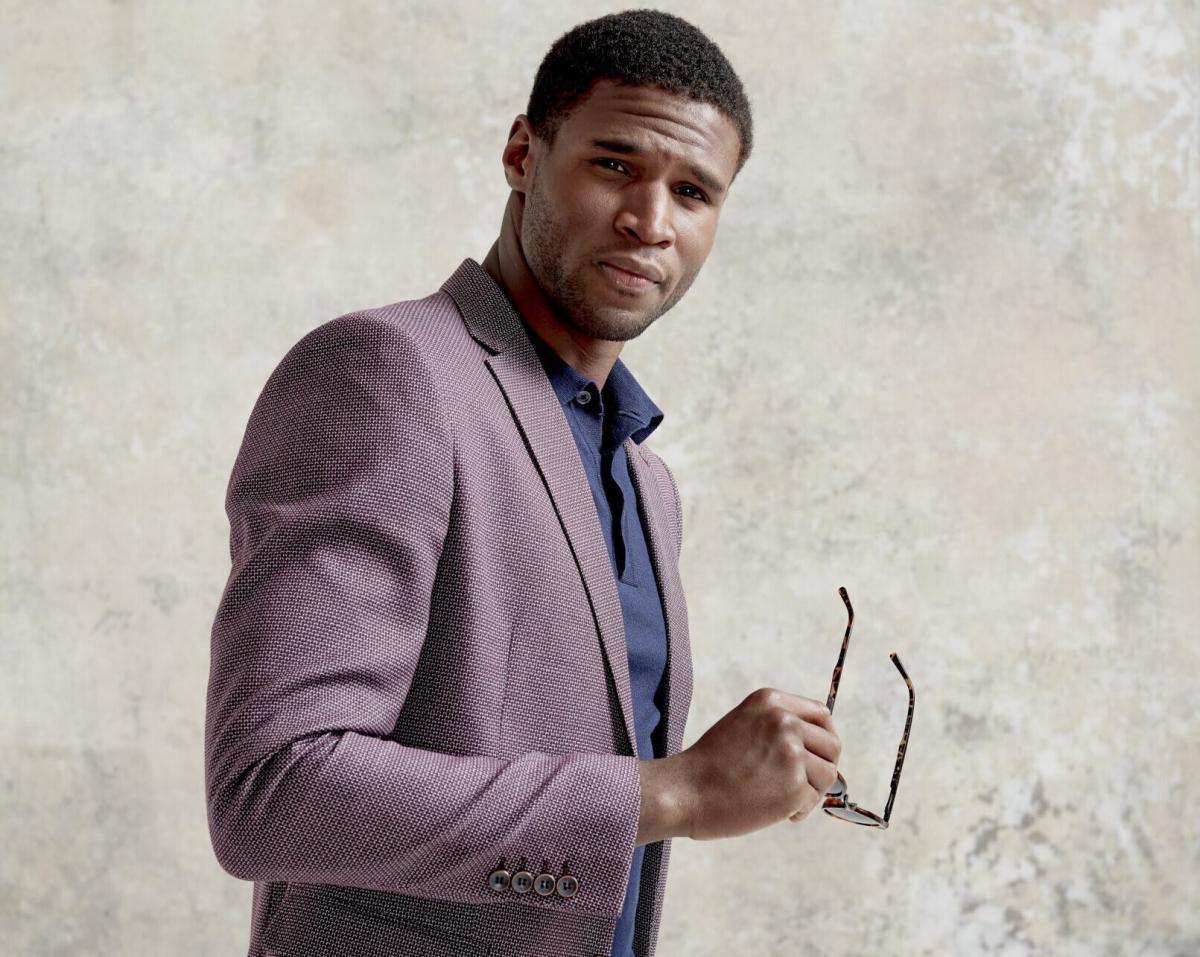 As being stationed at home becomes the norm for many workers for the foreseeable future, dressing for the "office" has been harder to navigate than a group Zoom call. And while the first couple of weeks of lockdown presented the opportunity to work solely in jogging bottoms and shirt up top in preparation for an unexpected video call, we soon realised the way we dressed affected how we worked. It's fair to say that dressing the part affects not only confidence and productivity, but it also adds a sense of routine to what could often be described as an unpredictable climate. So how do we embrace a new working from home wardrobe? We'll take you through some ways you can look stylish whilst you're not in the office.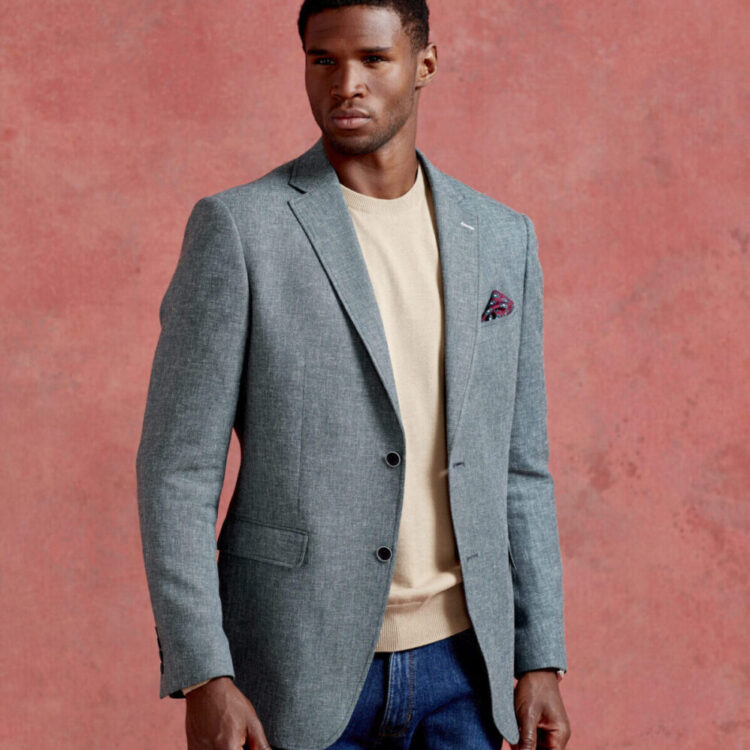 Relaxed Blazer
One of the key elements to creating a wearable but functional working wardrobe from home is the relaxed fit blazer, as you can see here in the Lagasse; our single-breasted linen blend blazer in fern. Teamed with a fine knit jumper and tailored denim, this is a subtle take on office dressing which can be mixed and match with a number of pieces in your current wardrobe. Brightened with a pop of print and colour from pocket squares, this simple but timeless combination has just the right amount of style to go from business hours through to happy hour. Or perhaps just drinks in the garden on the phone to a friend for now.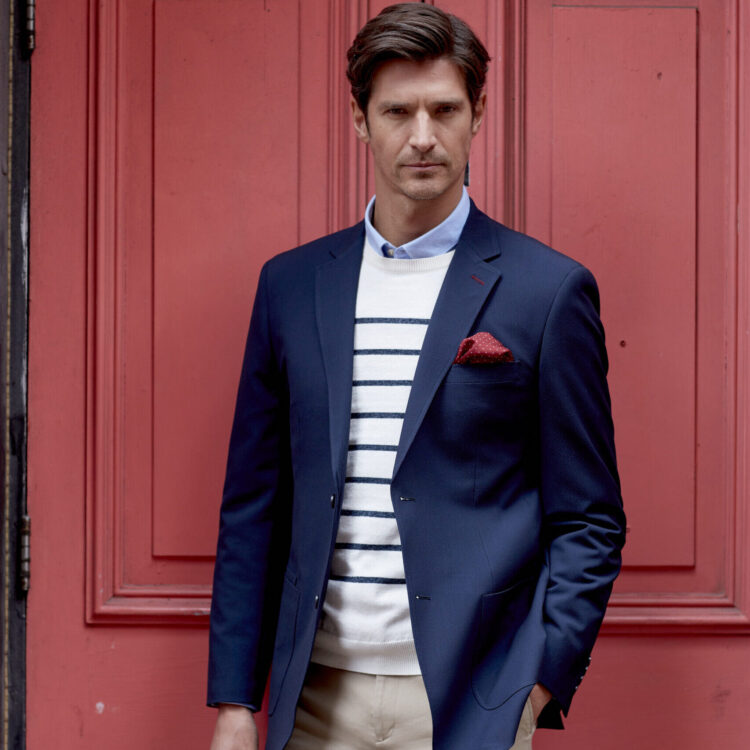 Layering
Laidback layering was made for Dress Down Monday's, and as you can see from the simplicity of our Foxton blazer, paired with a chambray shirt and Breton knit, sometimes the most effortless of combos have the most impact. The key to laidback layering is to stay clear of thick knits and restrictive fits. The Foxton, for example, in its navy stretch single breasted silhouette, is sharp enough to mean business, but has the flexibility and movement to suit a varied day in and out of the office. Featuring straight patch pockets, floral print lining and contrast stitch on the lapel buttonhole, it's the finer details that really up levels this look.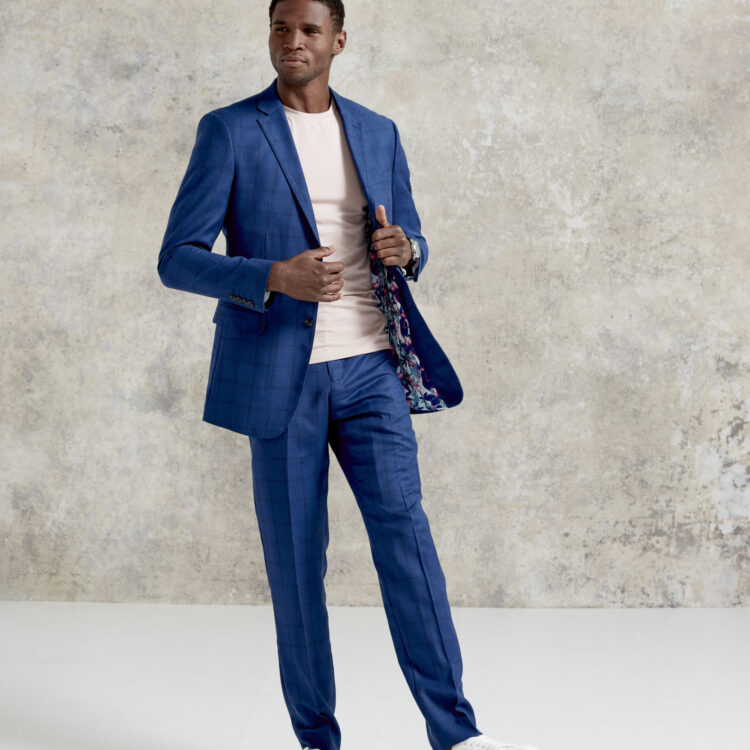 Suits & Sportswear
As our suits hang patiently in our wardrobes, ready to be embraced again, the new structure of working for many, poses a new way to wear those city pieces. And while our commute has gone from the underground and motorway to simply walking downstairs, combining sportier elements with tailoring is giving our wardrobe the refresh it needs. We're talking white pumps rather than old trainers, fit knit polo tops and Pima cotton round neck tee's. The Aquino suit, pictured, is the perfect example of how combining tailoring and sportswear can work perfectly. Made from 100% wool, it also offers a modern alternative to traditional navy tailoring with its bold pop of blue cheque.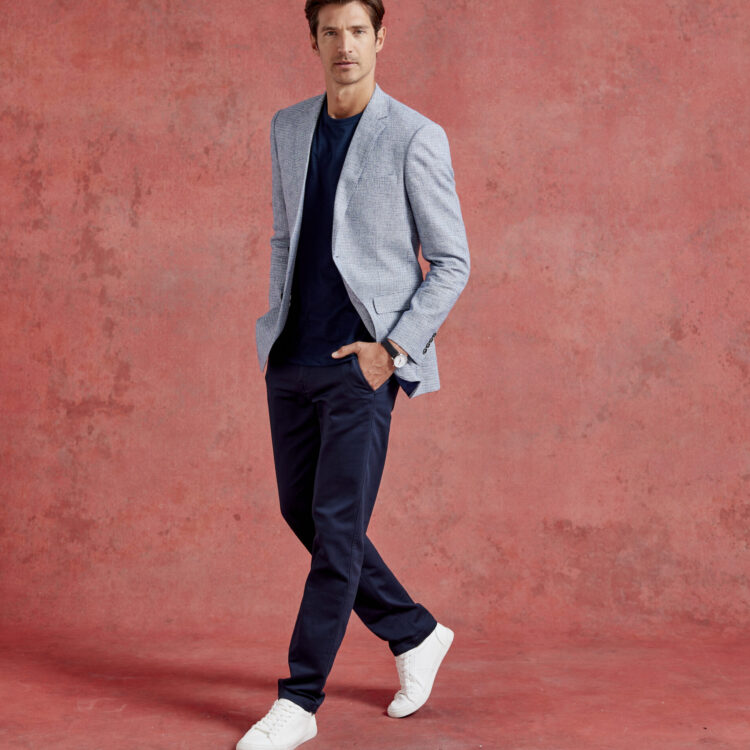 Tonal Dressing
Rather than Dressed Down Monday's requiring your wackiest tie (yes, Darren in IT, we're looking at you), the approach is now much more understated. And what is more subtle than tonal dressing. Could there be an easier way to get dressed than to choose one colour palette? The answer should be no, but for many, tonal dressing is still an enigma – after all, does wearing varying shades of greys just look like our dry cleaner mixed up our suits? The key, however, is to pick your colour wisely, with blue being one of the safest options. Play with this trend by mixing textures and shades, as we've demonstrated here with our Portale blue basket weave design blazer in linen/cotton fabric, teamed with navy chinos, and navy cotton round neck t-shirt.
So, tell us, how has your working wardrobe transitioned from office to home?