A Twist On Tweed
Long gone are the days of tweed only being pulled out of the wardrobe for a spot of shooting in the countryside or worn by your old university professor, complete with suede elbow patches that had seen better days. This season, tweed takes a modern twist and here at Skopes we have created a capsule collection of tweed tailoring that is not only stylish, but functional, versatile, and long wearing.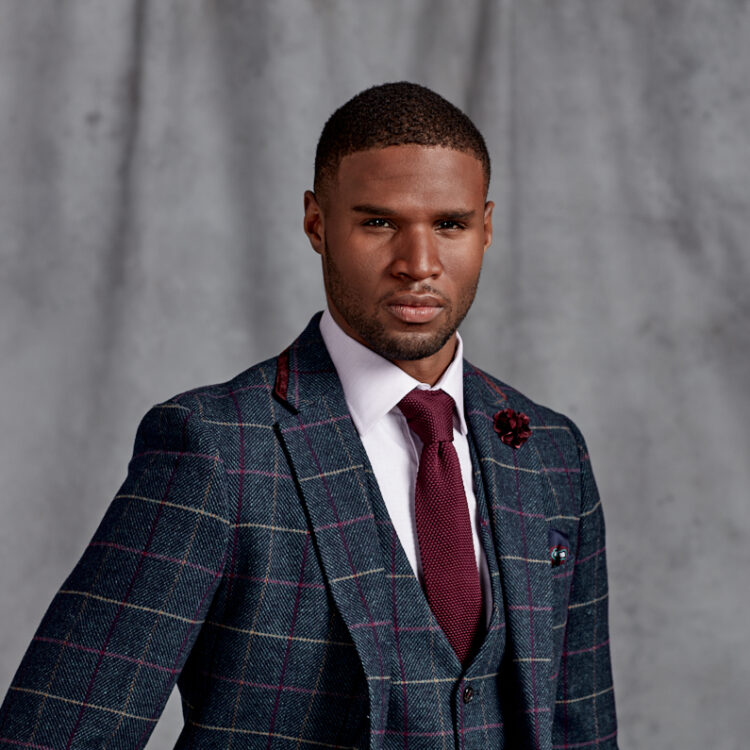 Making a statement
Quintessentially charming, a tweed suit makes for a perfect choice for a UK wedding. This robust fabric is ideal for the ever-changing British weather, especially for those post-lockdown winter nuptials. Our Doyle wool blend suit in navy herringbone is a great choice for the groom, featuring an aqua and wine overcheck, drawn out with the use of a wine tie and pocket square. The pocket square ramps up the squire stakes, while the geometric lining retains a modern design. Complementary tones for this style of tweed include raspberry, burnt orange and deep forest greens, while more subtle options include blush pink, lilac and blue.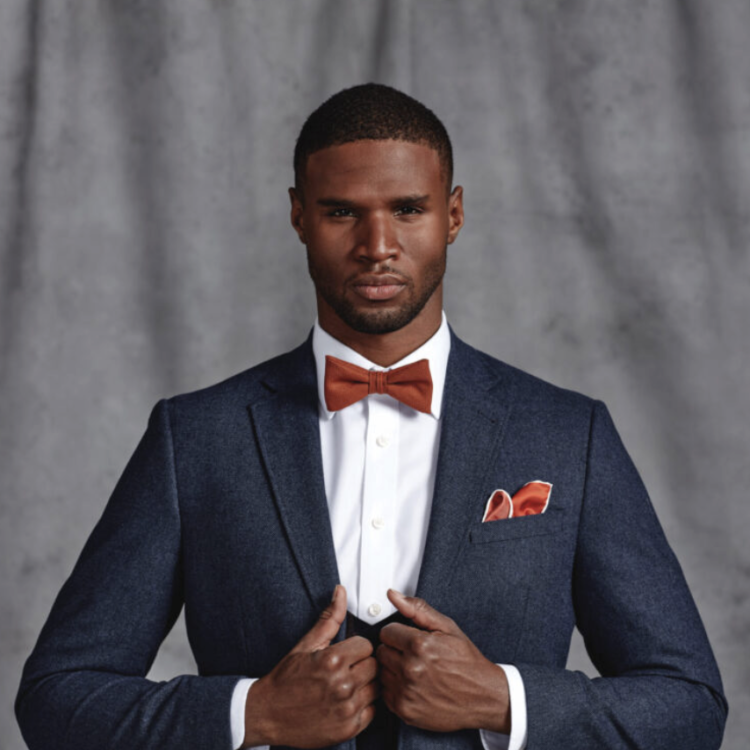 Modern Country
When the likes of David Beckham wears something, you almost count down the hours until it's embraced by the masses. Known for his signature tweed flat cap, Beckham has also invested in a number of tweed pieces during recent seasons, showing us just how to turn this trend into a modern country alternative. You can update your tweed blazer, for example, simply by adding a grandad collar shirt and slim-cut denim on the bottom half. The stripe of the shirt creates a subtle contrast against the check of our Crowley blazer, while the navy Chadwick waistcoat breaks the look up and offers a solid background for the check to sit on.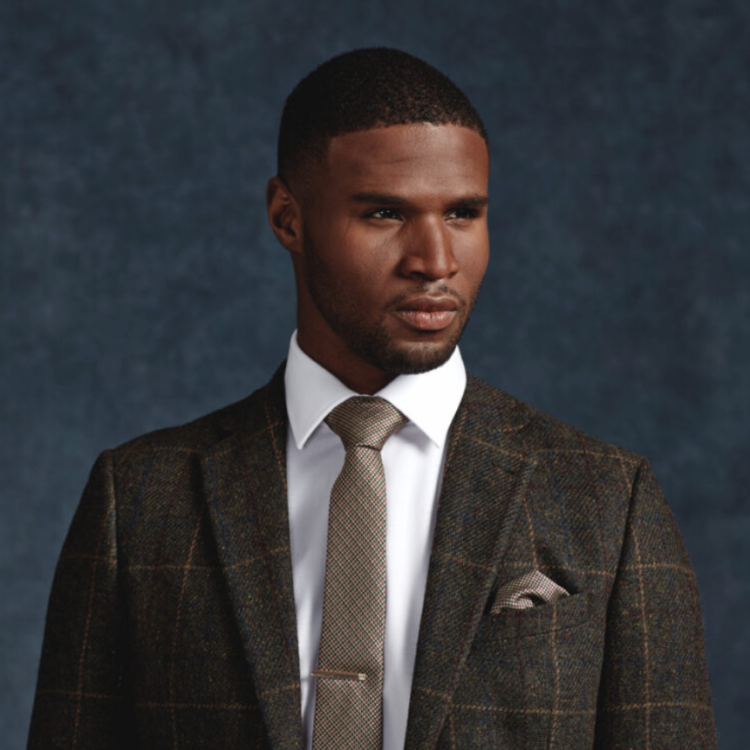 Tonal Tweed
Tonal dressing is where you wear different pieces of clothing all belonging to the same colour family – and is potentially one of the easiest ways a man can look ahead of the game, style-wise. Tonal dressing has become of the most popular trends to translate from the catwalk to the high street. Brown tweed – such as our Hannigan blazer – is a go-to colour for an effortless tonal outfit, as you can see here by the use of a light brown tie and matching pocket square, set against the white of the shirt. The key here is to use prints and texture to add depth to a tonal look and stop it from looking flat.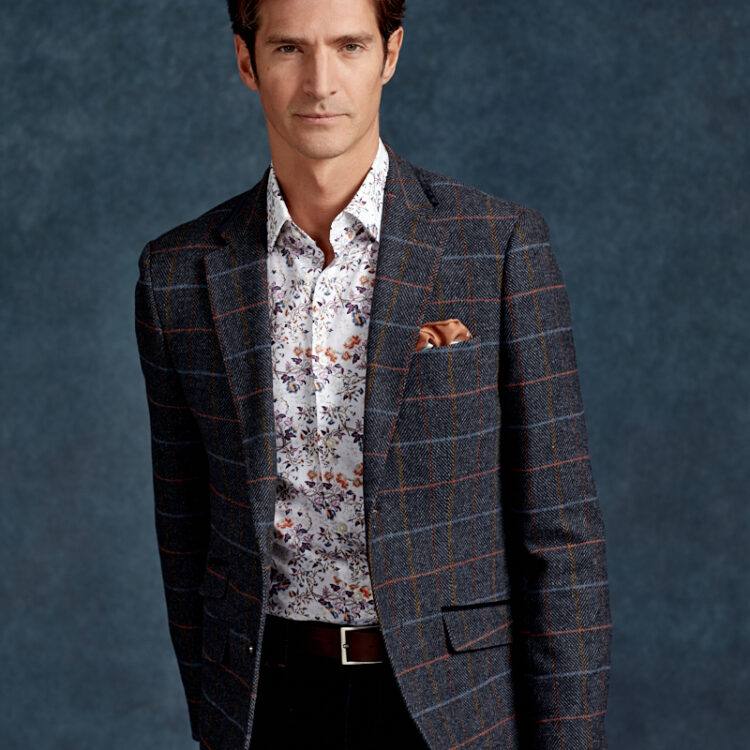 Clashing Prints
Clashing prints used to be for the bold and the brave, but as you can see from our Doyle grey suit jacket with tangerine and pale blue overcheck, you can create a pared back statement when teamed with a ditzy floral print shirt. For jackets in a darker fabric, you can be slightly more daring in terms of print – for a successful execution, stay within a similar colour palette when choosing your prints, tying the look together with a pop of colour on the pocket square. Other prints to consider contrasting with tweed include faint pinstripes and checks, and if you'd rather stick to a plain shirt and amp up your contrasting accessories, why not experiment with the fabric of your shirt by picking a twill or textured dobby.